Barsotti's Body & Fender Service is a Certified Collision Repair Facility and Certified Body Shop for Chrysler, Dodge, Jeep, RAM, and FIAT.  We have the technical knowledge, the right equipment, use Manufacturer's MOPAR Parts, and Certified Training to make your car or truck as good as new.  Chrysler's Certification Process is rigorous, and just some of the 40 requirements are:
Attaining and maintaining I-CAR Gold Class Professional shop status, proving technician training is embraced
Owning and utilizing squeeze type resistance spot welding equipment, which duplicates the original assembly process
Utilizing Chrysler-approved refinish materials, which have been tested to rigorous standards to duplicate the factory applied paint's durability
Utilizing structural straightening equipment, which includes the ability to perform three-dimensional measurements to confirm all damage has been corrected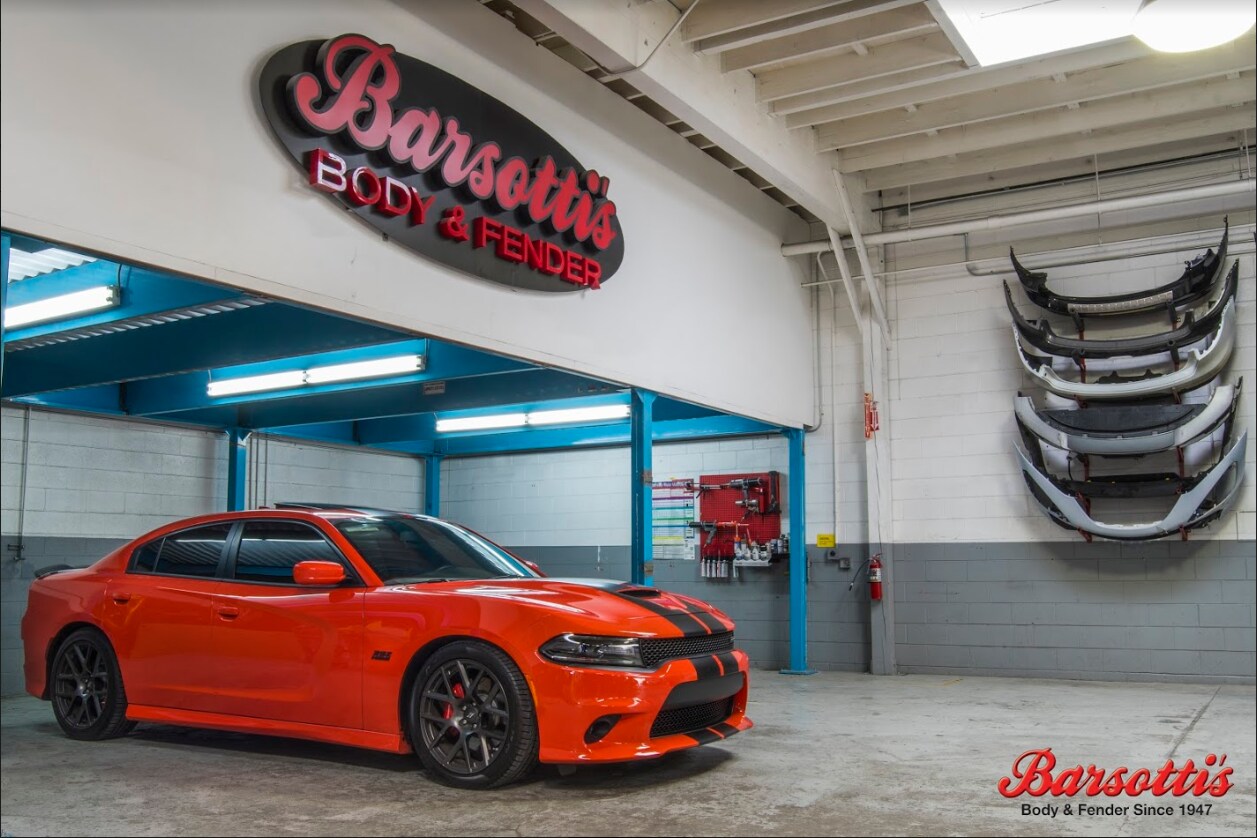 By coming to Barsotti's Body & Fender Service, you are making sure that your repairs are up to Chrysler standards, that 100% MOPAR Parts will be used, and that a Certificate of Authenticity will be given after the repair for your records.  Also, an update will also be made to the CARFAX vehicle report showing 100-percent Original Equipment parts were used in the repair and that a Chrysler Recognized Certified Collision Repair Facility made the repairs, helping to preserve the post-collision value of your vehicle.
Barsotti's Body & Fender Service is the only shop to visit for your Chrysler, Jeep, Dodge, Ram or Fiat collision repairs.