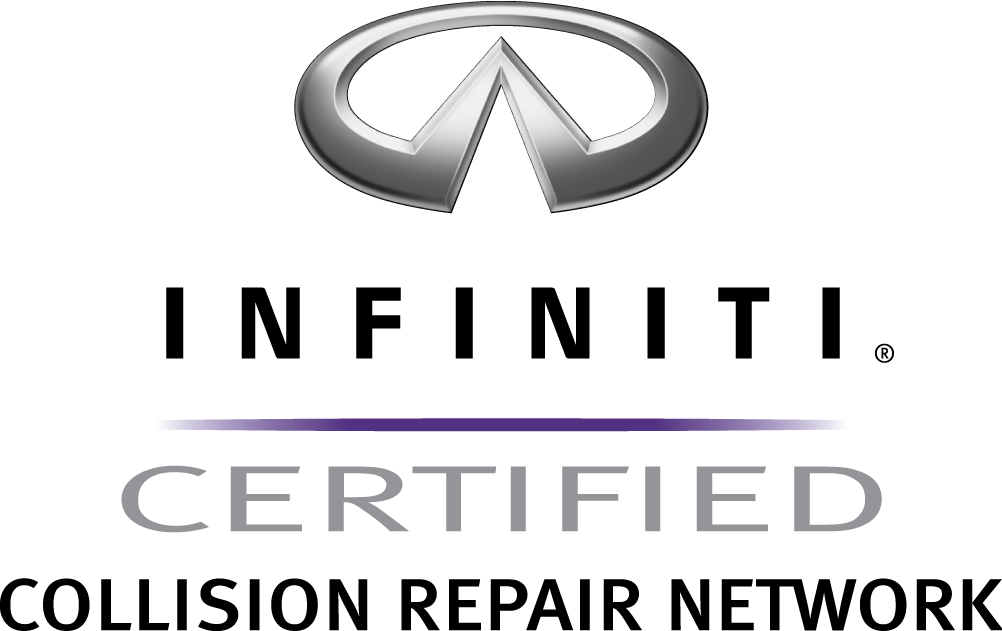 Infiniti Certified Collision Repair Network Shops have the ultimate combination of highly trained craftsmen, advanced tools and technical know-how to meet your high standards.
Enjoy the many benefits of choosing Barsotti's Body and Fender, an Infiniti Certified Collision Repair Facility, including:
Adherence to Infiniti's strict repair standards
Prioritized use of Genuine Infiniti replacement parts
Compliance with all vehicle warranties
Peace of mind knowing that your vehicle is in professional hands
An auto accident is just that-an accident. but a quality collision repair is no accident. The manufacturer of your vehicle-Infiniti-wants to help you make the right decisions regarding your collision repair. By understanding your rights and options, you can help assure that your vehicle is repaired to your satisfaction.
Who Is Involved?
Three parties are involved in most collision repairs-you, the vehicle owner, the insurance company and the collision repair professional. While rights and responsibilities vary by state, generally:

You are the one who decides where your vehicle is repaired; and you, as the vehicle owner or lessee, have the right to know in advance what parts are proposed, and decide which ones are ultimately used, for the repair of your vehicle.

The insurance company writes the policy that contains language such as "we will repair your vehicle to pre-loss condition."

Your collision repair professional will assist you through the process, while following direction provided by you and/or the insurer.
Barsotti's Body & Fender Service will guide and support you through the entire process of repairing your Infiniti.  Call us (415) 454-5157.