PROTECT the beauty of your vehicle.
Stones, sand, road debris and bug acids eat away at one of your biggest investments.  Paint Protection Film from XPEL help protect your finish like no others.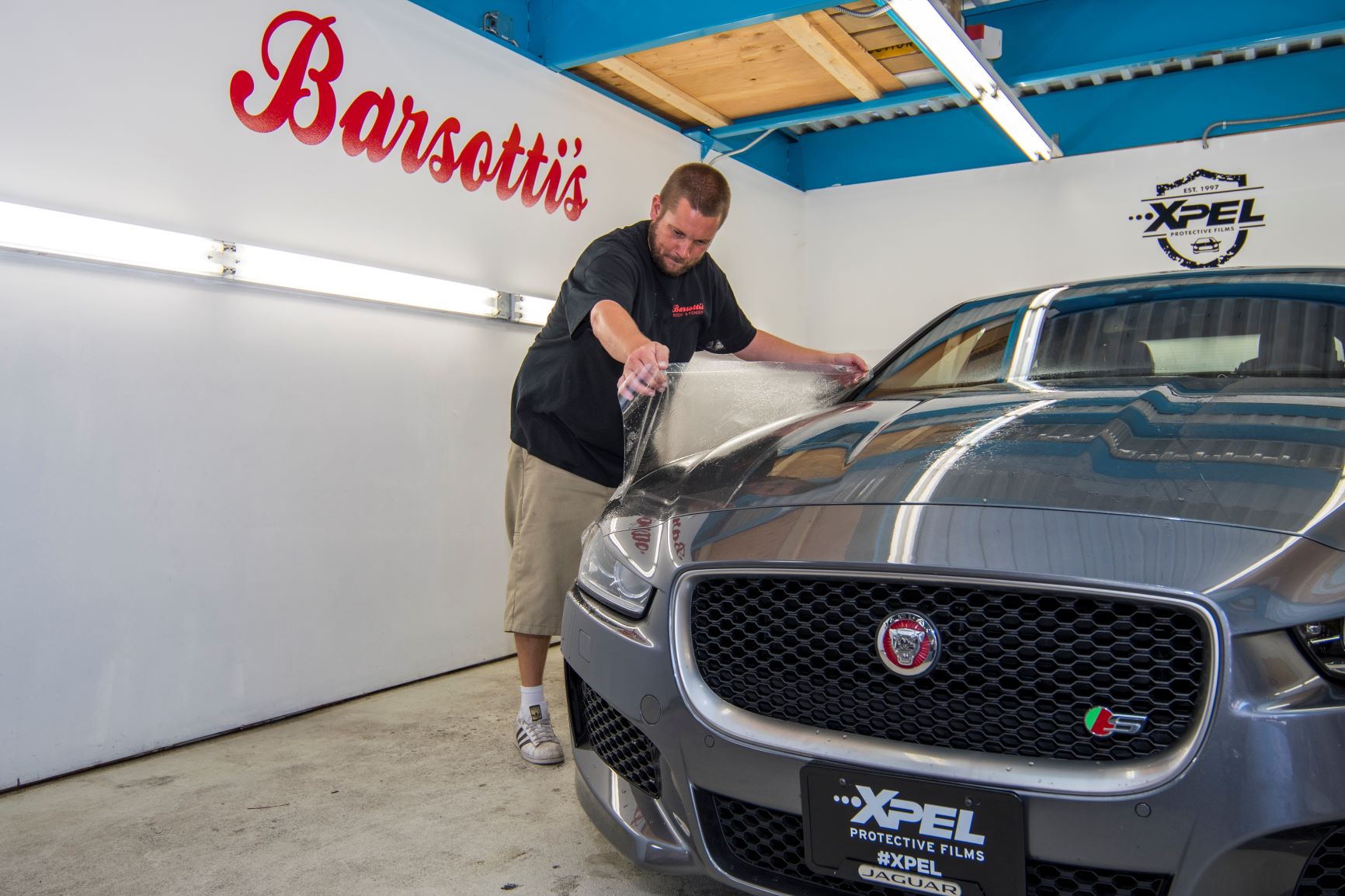 Benefits of clear wrap paint protection:
Virtually invisible, high performance urethane film protects vulnerable, painted areas of the vehicle from scratches, chips and stains
Self-healing technology delivers unrivaled scratch resistance
Maintains exceptional clarity with good resistance to yellowing
Supplies tough, durable and maintenance free performance
Perfect for bumper covers, door pull cavities, side mirrors, hoods, door edges, trunk ledges and rocker panels
Low orange peel provides optimal clarity, maintaining the original surface appearance
Installed by

​ Barsotti's​

Factory trained technicians - Film does not alter the color or design elements of vehicle
UV Protection 
flexible, conformable and long lasting even under harsh conditions. 
Out of Sight Defense 
Paint protection film
, also known as "clear bra", is one of the best ways to preserve the showroom quality finish of a vehicle. It keeps vehicles looking newer longer, without changing the design features or color, by creating a barrier and protecting vulnerable areas such as front bumpers, hoods, side mirrors, door handle cavities, door edges, rocker panels, and rear fender panels. It holds up under high heat, UV exposure and salt spray. Preserving the finish of a vehicle with
paint protection film (PPF)
keeps it looking newer longer, and can enhance the resale value of the vehicle in the future. Paint Protection Film Pro Series contains a high strength backing that features excellent abrasion, puncture, and tear resistance, along with high heat and moisture resistance. 
When applied, the transparent film is almost indistinguishable from the original finish. The tough, durable, virtually invisible urethane film offers excellent conformability around contours and is an excellent choice for maintaining the new car look that owners desire. 
are maintenance free and do not require any special maintenance to keep your film looking great - owners may wash and wax as usual. 
​
Call Barsotti's Body & Fender for a complimentary estimate on protecting your investment. 415 454-5157​