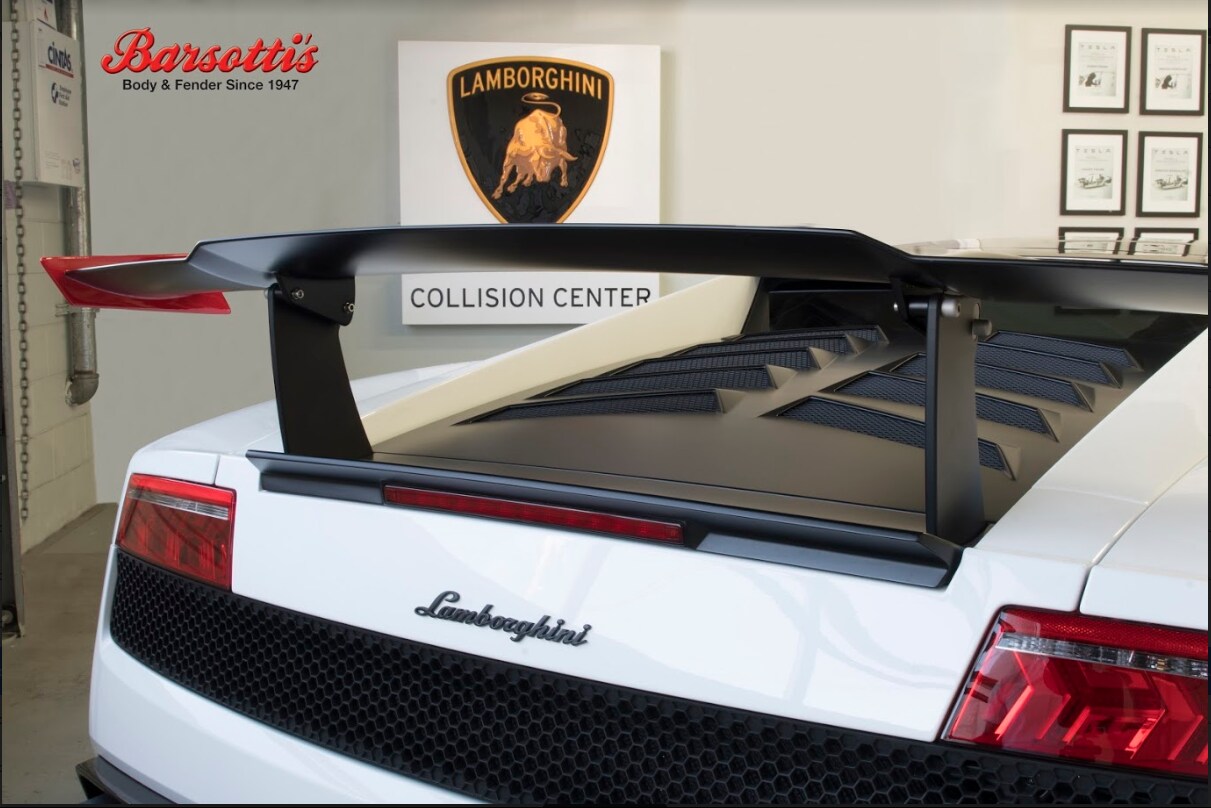 Barsotti's Body & Fender Service Collision Center is the official body and collision repair partner of Lamborghini. This facility is Lamborghini Factory Authorized for Bodywork and Authorized Aluminum Bodywork, making it fully accredited for aluminum frame and structural replacements and repairs.
The facility handles all types of repairs to new and pre-owned Lamborghini vehicles. Barsotti's Body & Fender's knowledgeable technicians have undergone intensive factory training, have experience repairing Lamborghinis to factory specifications and are equipped with the finest equipment and latest in bodywork and collision repair technology to ensure that your Lamborghini vehicle gets back to you as flawless as it was when you first purchased it.
Equipped with the ultimate in paint and diagnostic systems, Barsotti's Body & Fender has successfully completed an extensive audit and has made the significant commitment that is required to be a certified body shop. It is one of the elite few collision centers nationally to be factory authorized by Lamborghini. Barsotti's Collision Center also provides you with a comprehensive limited lifetime warranty for all of your automobile's repairs that we have performed.
To schedule an appointment please contact Barsotti's at (415) 454-5157